Everything you need to know in order to grow your agency to 6 & 7 Figures.
Reliable appointment generation, best of industry sales training, next level fulfillment, hiring, team management & much, MUCH more.
Bundle Contents
**Tap Any Course to Review the Curriculum**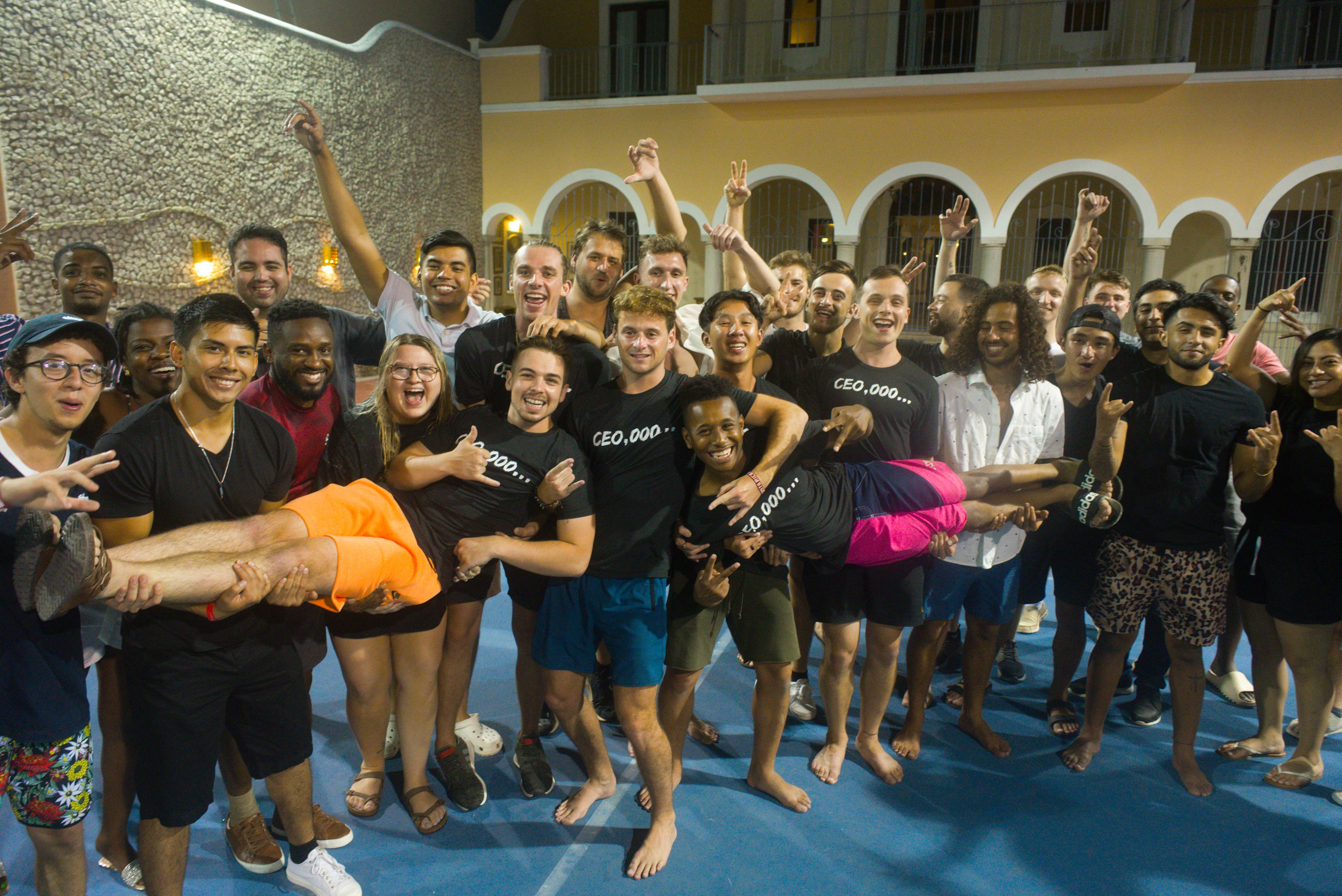 Dozens of 6 Figure Agency Owners Created
Nothing beats the feeling of helping someone go from no business, no experience, nothing, to making over $100,000 / year on their own terms.
That's why we do this.
We Deliver for Our Members
This is a recap video from one of our recent in-person events. Watch until the end to get real feedback from our course members.
**In person events not included (for obvious reasons) but you will get the recordings from this event :)
We have a 30 Day ACTION BASED Money-Back Guarantee, meaning as long as you show proof that you have taken action and effectively contacted 30 businesses using the methods I show you in this program and you still don't feel we have provided you with the ability to at least make your money back with this program, we will give you 100% of your money back.

Still Not Convinced?
We have a testimonial wall with literally hundreds of our students reviewing our program & talking about their results.
Beware. It might take some time to load.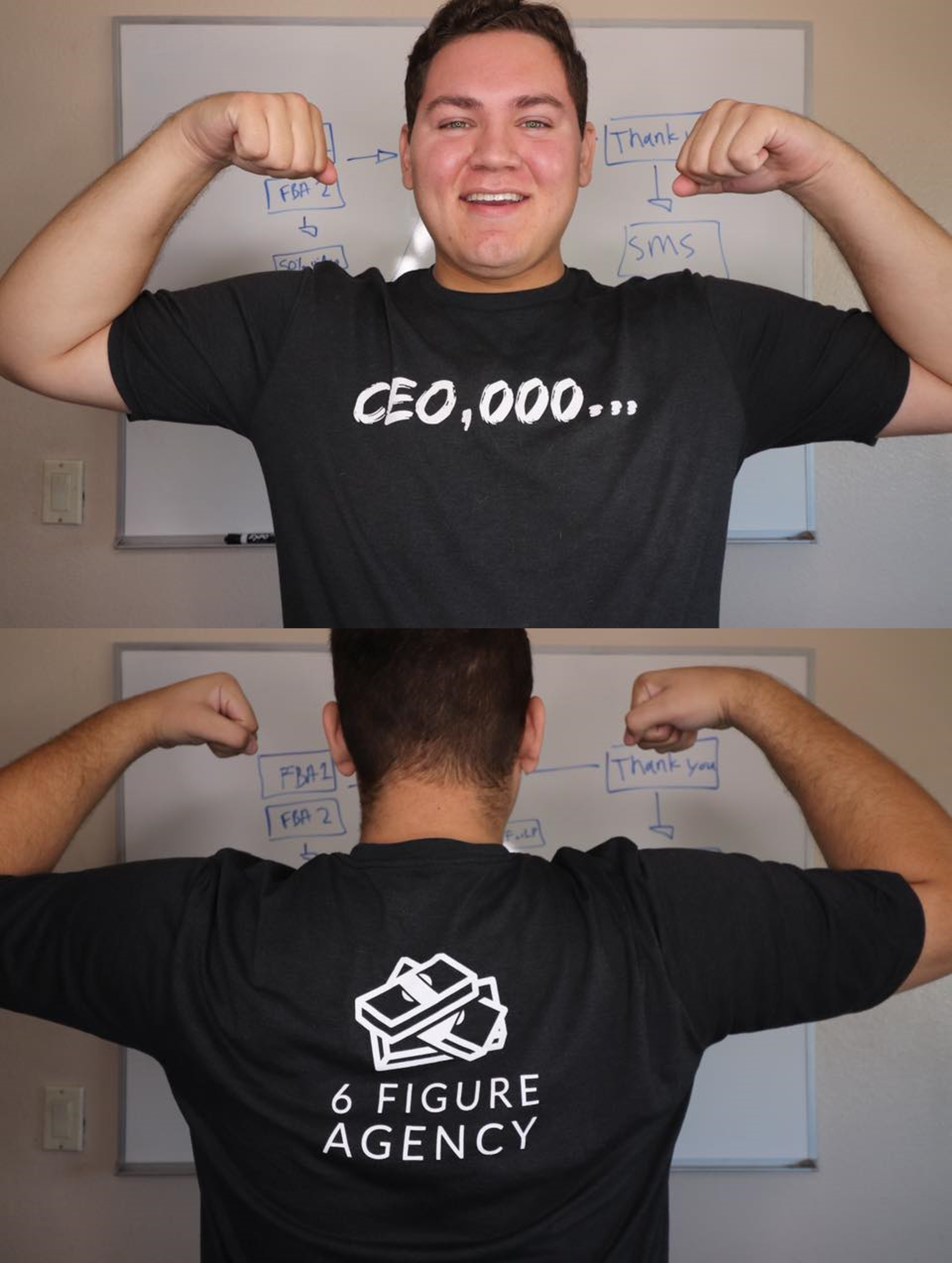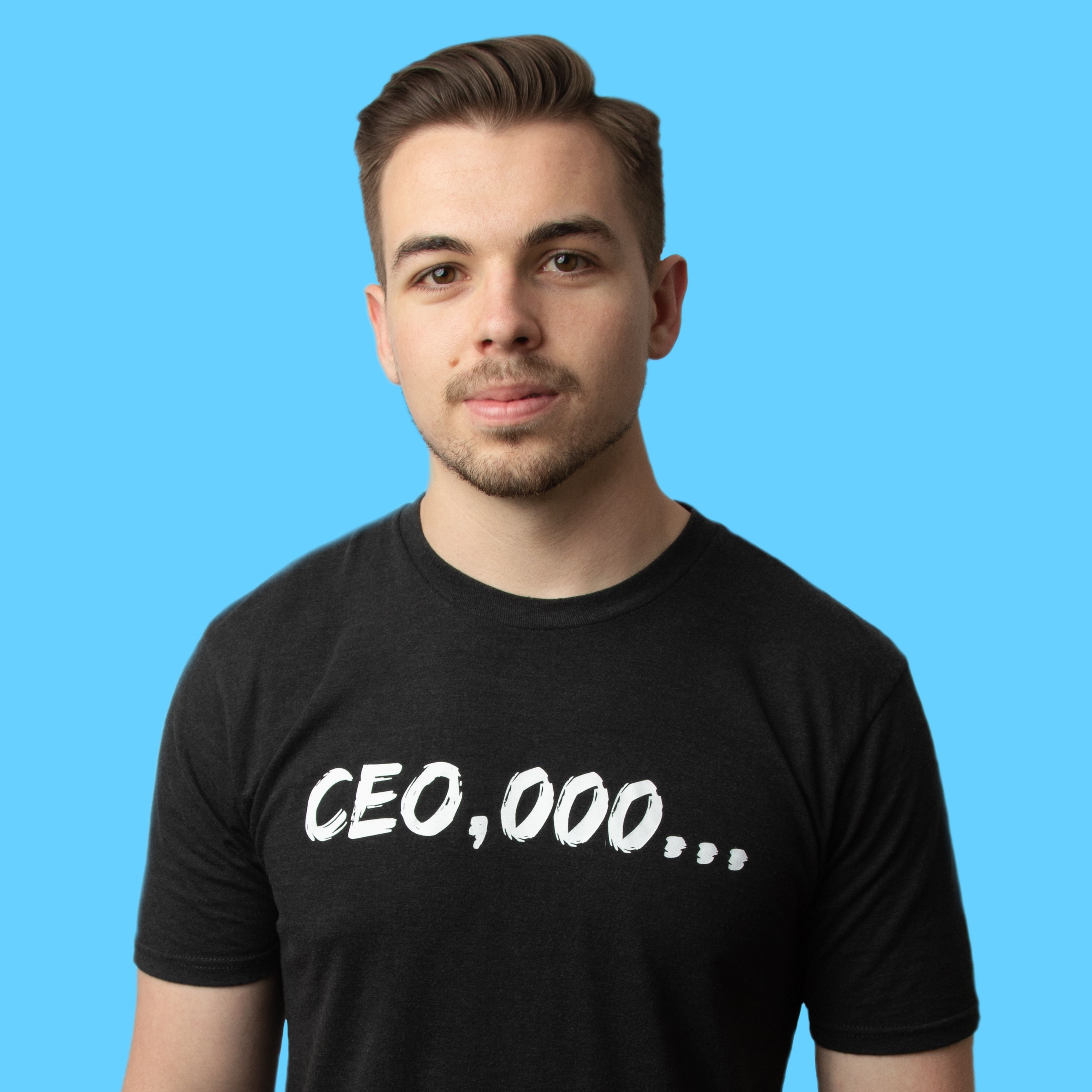 I'm on a mission to revolutionize the world's education system.
Creating extremely successful entrepreneurs with 6 Figure Agency has been one of my first steps to prove my concepts.
I started my social media marketing agency 4.5 years ago at 18 years old and reached a 6 Figure run rate within my first 12 months. The next 2 years I automated my agency down to 4 hours per week while I created & coached for the original 6 Figure Agency program.
Over the last 12 months I've focused on my marketing agency full time again, while one of my most successful students, Jared Curry, took over and created 6 Figure Agency Elite - An even more advanced and updated program.
During these last 12 months I've grown my marketing agency from 6 clients to over 30 reaching a near 7 Figure run rate with more explosive growth to come soon.
This is all while traveling the world and living my life to the fullest. At this moment in time, I could step away from my agency at any time and it would even continue to grow itself.
I had never before believed life could feel so free, but I've actually made it a reality and I hope to help you do the same.
Frequently Asked Questions
Does the bundle come with a community or coaching?
The main 6 Figure Agency course does provide access to our private Facebook group with over 777 members where you can network and ask questions to fellow course members & agency owners. This bundle does not include coaching.
Other Questions?
Email [email protected] (2 L's in Willson). If you email us over the weekend, be patient. We will handle your question on Monday!